Hearing ordinary lives talk
A disanthology of conversations heard unawares.
Posts tagged
money
May 12 '12
★
"

These people in Hong Kong don't know how to handle vintage or luxury cars. They buy a four-million-dollar Ferrari or a vintage car, and then crash it. That's not how you play with cars like that. The luxury car makers are laughing their heads off but behind our backs only because of the money paid to them and the repeat business.

"
—
(Overheard in shop between customer and sales assistant, Wed 09 May 2012, ca. 3pm)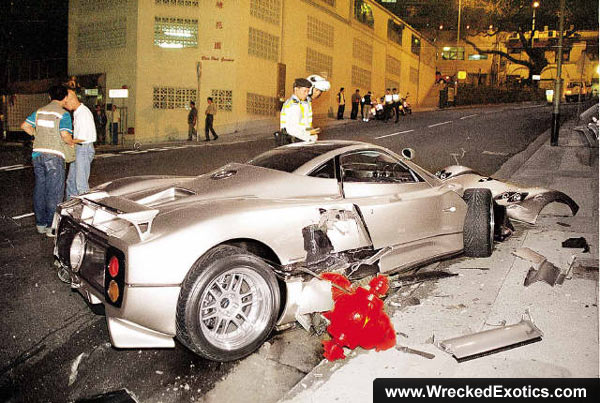 Photo: A total writeoff of a US$1 million Pagani Zonda F in Hong Kong in 2009.
Only 106 Pagani Zondas were ever produced, and 25 of those where Zonda F models.
hit counter